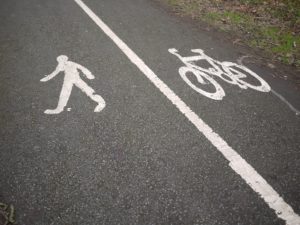 Two major greenway/cycle routes, the Sutton to Sandycove (S2S) and the Dodder Greenway, are planned to pass through the county of DLR. When completed, these routes will each provide over 20km of high quality, segregated, cycling and walking routes that are a minimum of 4m wide.
In my role as Chair of the DLR Cycling Forum, a committee of the Council charged with promoting safe cycling and providing input into cycling infrastructure, I have called on the Council to ensure that we have the foresight and common sense to provide for the connection of these two greenway routes that will pass within 2km of each other.
The outcome would be 45km of high quality, joined up cycle network that would be of benefit to not just commuters, but also provide a facility that would attract valuable cycle tourism and form the benchmark for further development of our cycling/greenway network.